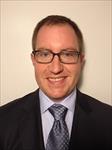 2021: William Freed-Pastor, M.D., Ph.D. 
Instructor of Medicine, Dana-Farber Cancer Institute
Post-Doctoral Research Fellow, Koch Institute, Massachusetts Institute of Technology
Dr. Freed-Pastor is an Instructor of Medicine at the Dana-Farber Cancer Institute specializing in gastrointestinal oncology and a post-doctoral research fellow in the laboratory of Tyler Jacks at the Koch Institute for Integrative Cancer Research at MIT, one of the Lustgarten Foundation dedicated pancreatic cancer research laboratories. He is a compassionate clinician, innovative researcher and dedicated teacher and mentor.
Dr. Freed-Pastor completed his undergraduate studies at Case Western Reserve University, and subsequently received his M.D., Ph.D. from Columbia University College of Physicians and Surgeons. He completed his graduate studies in the laboratory of Dr. Carol Prives, during which time he elucidated novel functions of the mutant p53 protein, findings which led to a first-author publication in Cell, two patents and has inspired numerous follow-up research articles and an ongoing clinical trial. Following the successful completion of his MD/PhD, Dr. Freed-Pastor completed his internship and residency training in Internal Medicine at Massachusetts General Hospital, followed by a Medical Oncology fellowship at Dana-Farber Cancer Institute.
Upon completion of clinical training, he joined the laboratory of Dr. Tyler Jacks at the Koch Institute for Integrative Cancer Research at MIT.  His research in the Jacks laboratory has focused on developing improved pre-clinical models for pancreatic cancer, with a particular emphasis on early intervention, precision medicine and immunotherapy.  Dr. Freed-Pastor is a Young Investigator on the Stand Up To Cancer (SU2C)-Lustgarten Foundation Pancreatic Cancer Interception Dream Team: Intercepting Pancreatic Cancer in High-Risk Cohorts and he was recently awarded both the SU2C Golden Arrow Early Career Scientist Award and the SU2C Sharp Award for Innovation in Collaboration for his work to understand the role of the immune system during pancreatic tumor development and offer insights into therapeutic approaches that leverage the immune system for the treatment of pancreatic cancer.