Perry S. Levy - You are the wind at our backs.
- From the original Team Perry jersey
In June of 1999, only a year and a half into their marriage, Melissa and Perry S. Levy returned to their Natick, MA home after an amazing trip to Japan … Perry started feeling ill. They assumed he had picked up a stomach bug or virus during their travels but shortly thereafter, over July 4th weekend, Perry was diagnosed with cancer of the small bowel and 3 ½ months later he was gone.
At age 32, Perry was the picture of health – having completed 4 marathons and countless biathlons and triathlons, none of it made sense. Perry had an incredible spirit of competition and the motivation necessary to succeed in all endeavors (at work and at play). He embraced each day of his life with passion and enthusiasm and the journey that Melissa, her family and the Levy family have traveled since Perry's death is an incredible tribute to his memory.
In 2001, with some encouragement from a good friend, Melissa decided to ride the Pan-Massachusetts Challenge (PMC) – a 192 mile charity bike-athon across Massachusetts. It was a perfect tribute to Perry and all that he represented.  She and her friend donned matching jerseys that read "Perry S. Levy - You are the wind at our backs."…and that was the beginning of an 19 year journey that sees no end in sight!
In 2002, Melissa recruited her father and a few other close friends (including Perry's uncle) to ride in Perry's memory. In the years following, the team has grown to include 2 of Perry's brothers (Matt and Evan), Perry's cousins, Melissa's sister and some amazing old friends and new friends. Perry's parents are deeply involved with the PMC and supporting the team members that ride in their son's memory!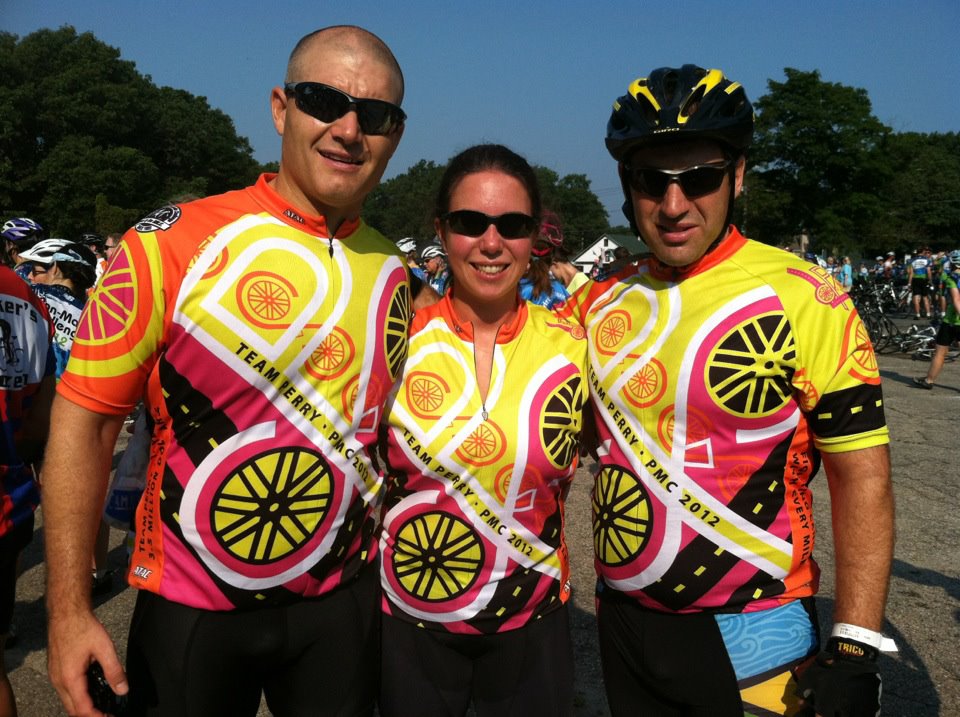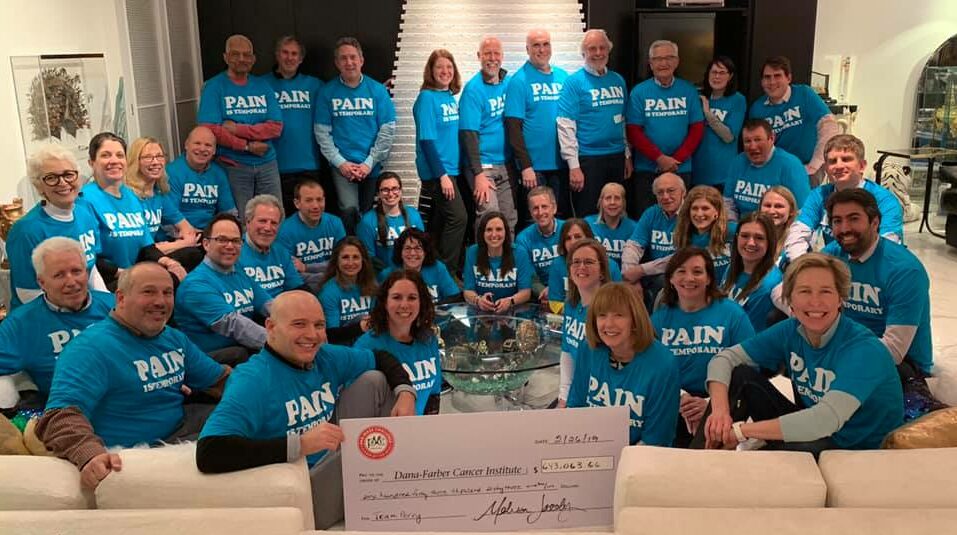 The Levys make sure the team is well dressed with training t-shirts and custom designed riding jerseys (designed by Melissa's mom) and they throw a huge pre-ride dinner on the night before each PMC to celebrate with the team and their families and wish them well in the days that follow. Perry's father, Coleman, is a "virtual" rider and has personally raised hundreds of thousands of dollars for the cause.