Harshabad (Harsh) Singh, MBBS has been named the 2022 Fellow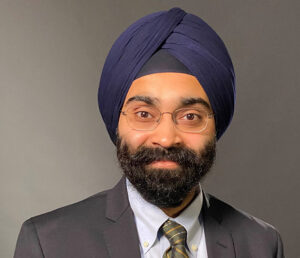 Dr. Singh is a medical oncologist who specializes in the treatment of gastrointestinal tract cancers and is faculty at Dana-Farber Cancer Institute, Brigham and Women's Hospital, and Harvard Medical School. He received his medical doctorate, first in his class, from the Government Medical College and Hospital in Chandigarh India. He completed his internal medicine residency and chief residency at Massachusetts General Hospital and fellowship in medical oncology at Dana-Farber Cancer Institute. Subsequently he pursued postdoctoral training in cancer epigenetics in the laboratory of Dr. Shivdasani at Dana-Farber.
Dr. Singh is a translational researcher who is focused on using his basic science training and expertise to bring novel therapies from the bench to the clinic for his patients. Outside of work, Harsh loves watching and playing cricket and spending time with his wife and two sons.